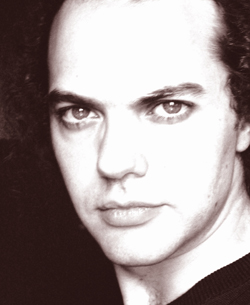 The work of Octavio Vazquez has been hailed as "...a burning torch for the next century ..extraordinary sensitivity ..intense passion ..stunning ..superb" (The New Music Connoisseur, New York), "amazing ..sublime" (Liceus, Spain), "...spotless construction ..charming ..ironic" (MundoClasico.com), "...a polychromatic powerfield ..profound feeling" (Kölner Stadt Auzeiger, Germany), "...a musical phenomenon" (El Progreso, Spain.)

His music has been interpreted by conductors such as Carlos Kalmar, Hansjörg Schellenberger, Víctor Pablo Pérez, and Maximino Zumalave, and soloists as Dmitri Berlinsky, Ilya Finkelshteyn, Daniel Gaisford, Eldar Nebolsin, Adam Levin, Jonathan Gandelsman, Nurit Pacht, Eric Jacobsen and Cristina Pato. He has received commissions from Meet the Composer, Xacobeo Classics 2010, Guernica Project, Galicia Symphony Orchestra, Galicia Royal Philharmonic Orchestra, Chi-Mei Foundation, Fulbright Commission, and Barrie Foundation, among others. Festivals include the Kölner MusikTriennale (Germany), the Prokofiev International Festival (Russia), Camarissima International Festival (Mexico), European Dream Festival and Southampton Arts Festival (USA), the XXXVII Congress of the International Viola Society (Southafrica), and the AreMore, Via Stellae, Espazos Sonoros, and Música en Compostela International Festivals (Spain).

A Barrie de la Maza Scholar, Dr. Vazquez graduated from the Adolfo Salazar Conservatory and the Royal Conservatory of Music in Madrid, the Peabody Conservatory of the Johns Hopkins University, and the University of Maryland, College Park.